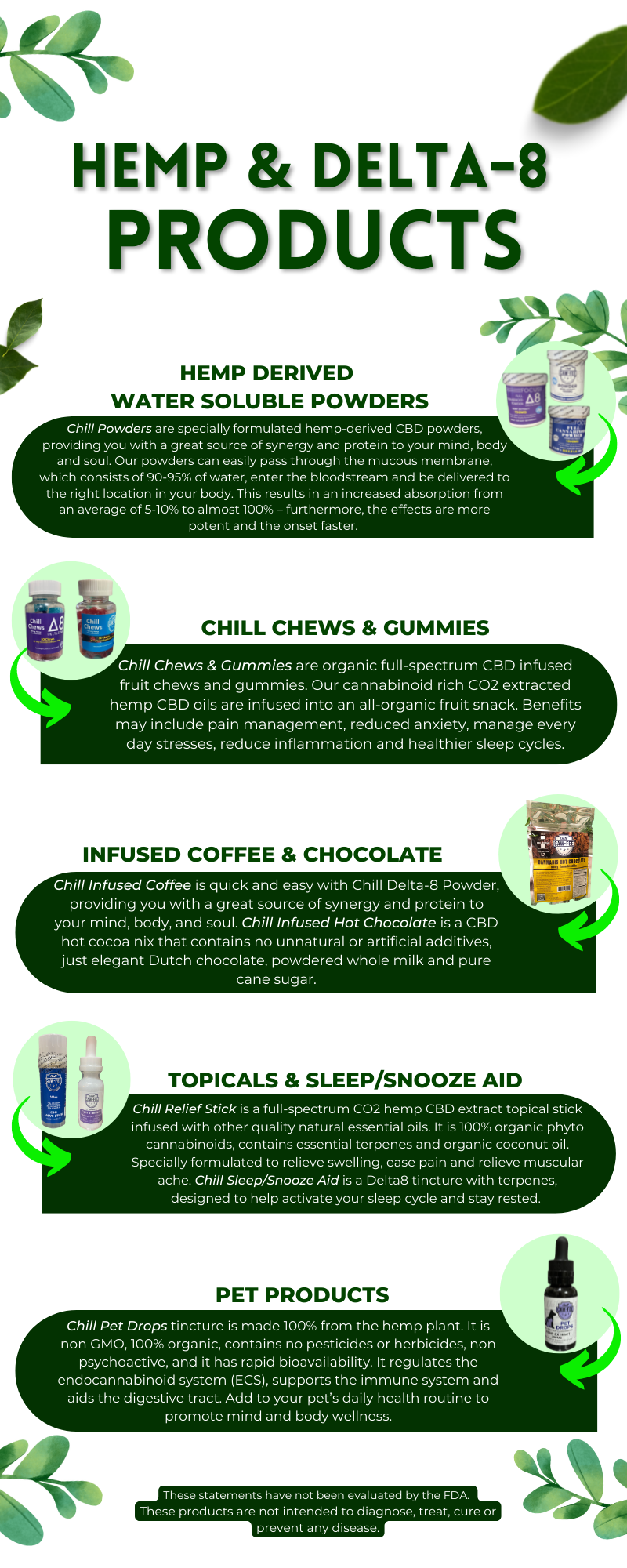 Hemp CBD Lab Results
The Certificate of Analysis (COA) is from a 3rd party lab that shows the quality of your product. Companies are required to have their WHOLE end product lab tested. This test should be accessible by a QR code listed on the packaging.
Is THC Legal?
Both Hemp (CBD) and Marijuana (THC) are varieties of the Cannabis Sativa plant. Both contain CBD, but the main difference between the two comes down to the THC levels found in both plants. THC is abbreviated for delta-9-tetrahydrocannabinol, which is the chemical compound responsible for the intoxicating effects associated with Cannabis. Since the 2018 Farm Bill, products that are created from hemp is legal. Delta-8 is much less likely to induce anxiety in high doses than Delta-9. The research from Jerusalem illustrates how Delta-8 has been used to treat hundreds of children with cancer.
Infused Hot Chocolate
Rich, velvety hot chocolate infused with special care that has great taste and great health benefits.
Infused Nitro Coffee
CBD oil and caffeine together will cause the boost from your morning cup of coffee to last all day instead of just a few hours. Some scientists speculate that the nitrogen gas helps your body process the caffeine quicker, so you can get your caffeine boost faster. When adding our hemp CBD powder, theoretically, you will also process the active ingredients as well faster and more efficiently. This combination results in a faster uptake and smooth energy without the crash.
Chill Chews
Chill Chews are available in 20mg Delta-8 THC assorted flavors and Broad Spectrum CBD (NO THC). There are combo deals for 1-1 experience.
Chill Powders
Chill Powders are specially formulated hemp-derived CBD powders, providing you with a great source of synergy and protein to your mind, body and soul. Our powders can easily pass through the mucous membrane, which consists of 90-95% of water, enter the bloodstream and be delivered to the right location in your body. This results in an increased absorption from an average of 5-10% to almost 100% – furthermore, the effects are more potent and the onset faster.