Valrico Events
We have a large gathering area, great for our paint puff and sip nights, which we host in partnership with local artists. We host these events on Friday nights. Our Artisan Faire is twice a month where we bring together our neighbors to share our passions and enjoy the day. 

Up Coming Events!

The CHILL Chocolate Experience
Come and Make your OWN THC or CBD infused Chocolate Bar. Enjoy desserts, espresso or mocktails while making your own CUSTOM Creation 300mg Bar! You will leave with almost 1/4 pound of your creation! Patients are permitted to bring their own additional ingredients as well.

Summer Months through October
Chill Out Trivia
Join us for an afternoon of fun!
Join us for an early evening of fun trivia hosted by Jamie Hartman. Why play bingo? Well many experts Experts say playing trivia games can provide a dopamine rush much like gambling, without the negative effects. It can be quite satisfying and doesn't have many downsides.Improves cognitive skills, expands your intelligence and leads to greater creativity, innovation and problem solving.
$10 includes beverage of choice, prizes, and snacks provided or just show up and play, free to play. Fee just guarantees a spot and 2 drinks.
Come and build your own chocolate using your choice of ingredients. This fun night you will leave with your own custom prepared Chocolate Bar- You can infuse it with a number of choices. Ticket includes 1 1/2 full hours in our intimate event area, where you will enjoy espresso coffee and an iced coffee of your choice.
Each guest will choose their type of chocolate, ingredients and type of infusion.
Guests will have opportunity to custom build their bar while sipping our Italian infused or non infused espresso shots chilled or hot
You will also sample cheesecake and other decedent dessert items
All guests will go home with their custom infused candy bar, and a desert sampler for later.
Guests will have the option to upgrade their bar with additional ingredients or bring their own medicine as well.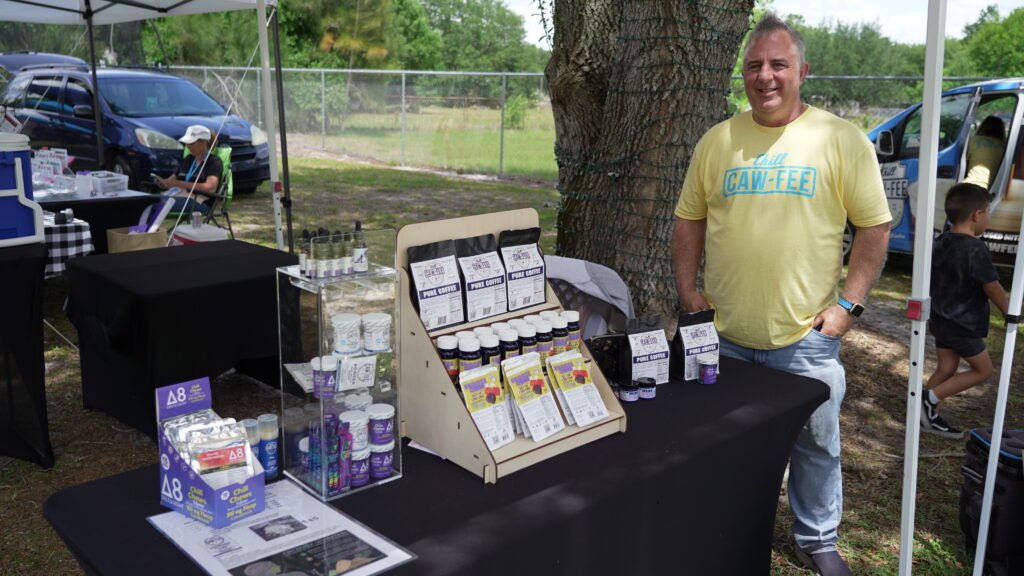 Catering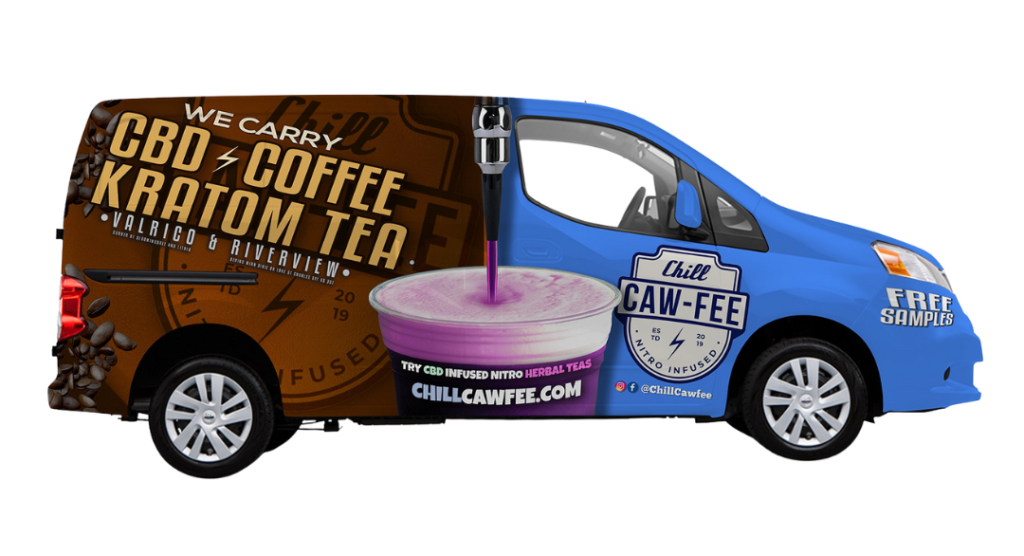 Chill Cawfee is much more than a local coffee shop. We strive to bring the community together at our inviting Valrico and Riverview locations. Enjoy pour over, siphon or French press varieties of Rainforest Alliance Certified coffees or try one of our infused herbal teas.
Private Events
We are available for private events such as "Cannabis Weddings", Comedy night, corporate holidays, or educational meetups. We would be happy to quote your event to supply our mobile nitro coffee bicycle for your party needs.