Amber K.
"Fabulous coffee and amazing staff ❤️." – May 8, 2022
Sarah E.
"The owners are awesome and very friendly. And very chilled atmosphere!" – May 1, 2022
Kat H.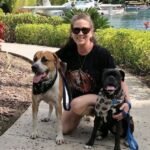 "This place has such a great vibe. The owners and employees are SO nice. They've got a good selection of coffee, tea, kombucha, and lemonade. And they make a point of being supportive of the community and local artists." – April 4, 2022
Bliven R.
"I've been coming to Chill for about six months, and I love it. Chill is my favorite place to study and drink a solid cup of coffee. MJ and Lisa are so kind and create a friendly, welcoming environment. I live 30 minutes from this location but I keep coming back here specifically because the staff is amazing and "vibe" is incredible. Definitely a great place to study!" – April 1, 2022
Chris D.
"Nice place to relax over coffee and other treats. The decor is fun and stimulating. We are about to embark on a game of chess at the gaming table!" – January 29, 2022
Brad B.
"Women-owned and operated business that serves superior coffee & other delicious lattes and hot beverages. Very well run coffeehouse." – January 18, 2022
Bobbi H.
"The gentleman that took our order and made our drinks was super friendly. It was our first time being there so they infused the drinks for free if we wanted. The coffee itself was decent and it was a cute little shop." – April 16, 2022
Jami G.
"What a neat little place. The iced coffee was fantastic and the dining room is cute and cozy with comfy seats and games to play if you're interested in hanging out." – April 16, 2022
Dana S.
"Very cute place to grab a coffee and hang out. The owners are very nice, too. Highly recommend." – April 16, 2022